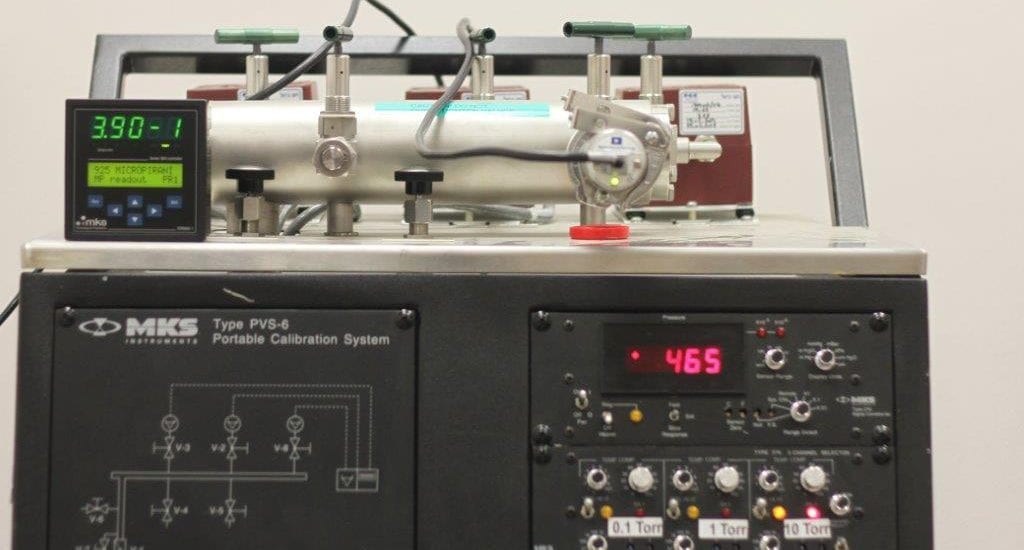 Calibration of vacuum gauges and transducers
Calibration Fields
Calibration of vacuum gauges and transducers, calibration range 1.0E-07 torr at the customer site (vacuum generation by the customer).
Vacuum calibration in the industry
Vacuum transducers are used for dry freezing. Deep vacuum droppes the temperature to an extreme low. In these conditions materials are dried and concentrated
In the industry, vacuum ovens prevents oxidation and seals metals.